Hector A. Leon PA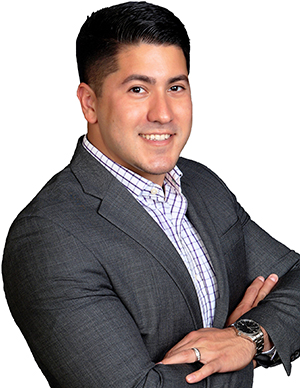 Born and raised in Orlando, Florida, Hector Leon with The Leon Collection brokered by LPT Realty, LLC brings a wealth of knowledge and expertise about the local real estate process. Hector will partner with you throughout the entire experience, providing you with relevant, up-to-date information. Hector prides himself on creating a stress-free real estate experience to be remembered and maintains constant communication on every step of the buying or selling process. Whether you're waiting to hear if your offer has been accepted or how the open house went, Hector is always available for his clients. With his experience, Hector has the tools to sell and the area expertise to ensure that you don't miss out on the perfect real estate purchase.
An Orlando Native
With Hector as your guide to the Orlando area, you will learn everything there is to know about this wonderful area. From which area is closest to the theme parks to where you can grab the best bite to eat, Hector truly knows everything about this growing city — and helps his clients find the community that fits perfectly with their needs. Working with Hector is like getting a key to the city; his passion for the city beautiful will have you falling in love with Orlando. His knowledge and expertise about the local real estate process ensures a smooth and stress-free real estate experience for everyone involved.
There for You
Every client — and every house — has a story. Discovering that story and helping clients find their perfect home, the home where they can grow old, start a family, or simply settle into life is what inspires Hector to go the extra mile for each and every one of his clients. That's why Hector's favorite part of the real estate process is the discovery phase. Taking the idea of a house and seeing that place come to life and be transformed into a home is what pushes Hector to always do what's best for his clients. Hector is known for his genuine, honest, and down-to-earth demeanor. Whether it's seven in the morning or seven in the evening, Hector is always there for his clients. For Hector, it's not about the sale. It's about helping his clients find a home they can build their future in.
With his wealth of knowledge and experience in the Orlando area, combined with his passion for real estate and dedication to his clients, working with Hector is your fast pass to a stress-free real estate process. Hector works tirelessly for his clients, not only helping them find a home but helping them find a community where they can truly build their future. To Hector, being a real estate agent isn't just about the sale; it's about making his clients' dreams come true. To learn more about Hector's real estate process, give him a call at (407) 227-4568.