A Guide to Moving to Winter Garden
Posted by Hector Leon on Saturday, October 21, 2023 at 7:57:51 PM
By Hector Leon / October 21, 2023
Comment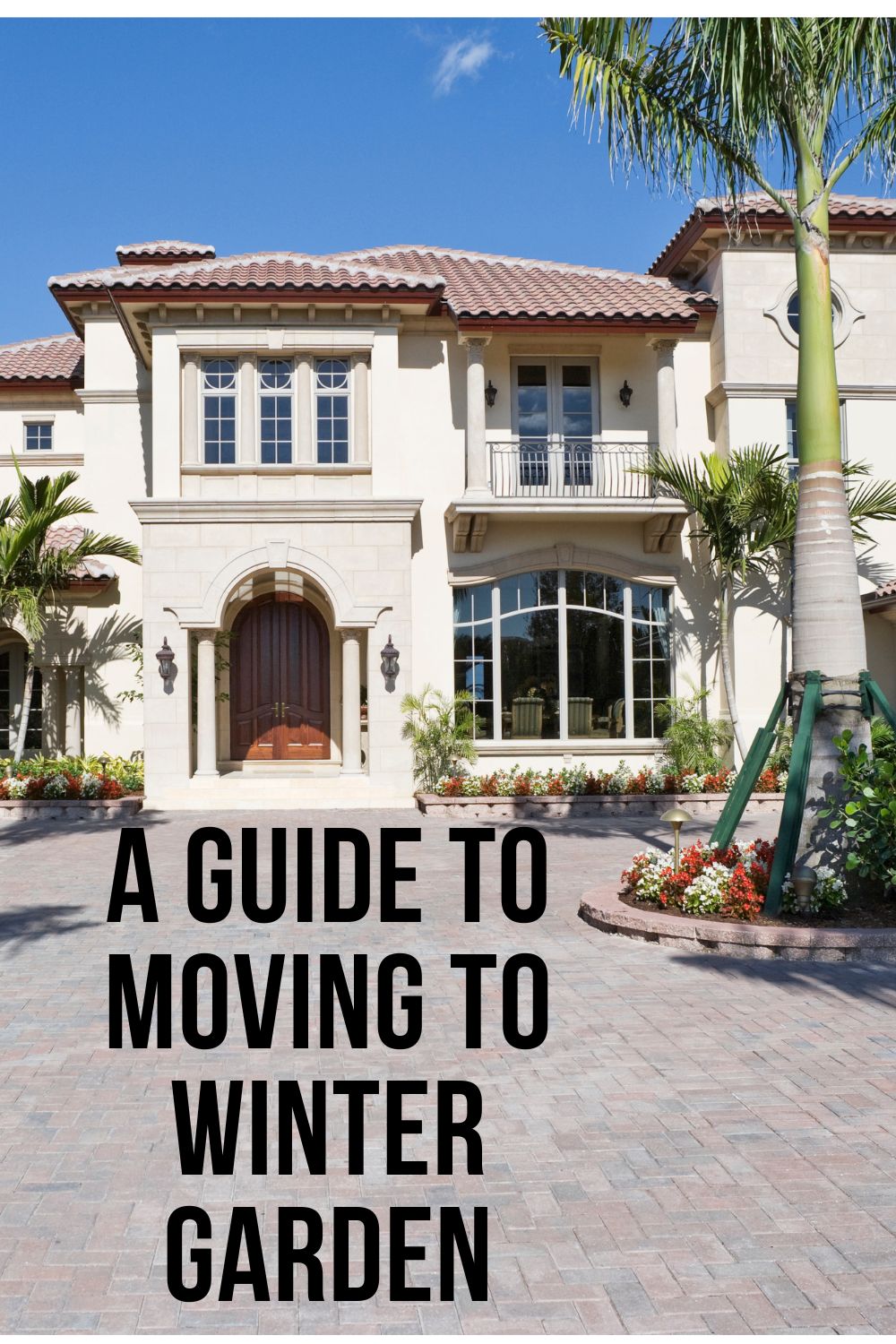 Winter Garden is one of the most desirable Orlando Florida suburbs to settle into. It is located 15 miles west of downtown Orlando. It is loved for its charming small-town feel and luxury housing communities. The town takes pride in its long-standing Florida history and the charming downtown area. There are so many reasons people seek to relocate to Winter Garden Florida.
If you are considering a move to Winter Garden read on to discover all there is to know about Winter Garden and if this desirable Orlando suburb is the ideal community for you.
Winter Garden Stats and Demographics
The city of WItner Garden has a sizable population of around 46,169 residents. Winter Garden makes up 16.5 square miles directly southeast of Orlando Florida and has a population density of about 2,800 people per square mile. The city is very diverse with nearly a quarter of the population having birthplaces outside the United States.
Winter Garden has had several notable famous residents through the years. Currently, professional athletes Mason Williams, Dexter William,s, and Nolan Fontana call Winter Garden home.
Winter Garden Neighborhoods
Winter Garden has countless safe and quiet neighborhoods with great homes. Some of the Orlando area's most luxurious properties are located in Winter Garden. The most popular neighborhoods include:
Independence
Independence is a master-planned housing community including single-family homes, townhomes, and luxury villa-style condominiums. This nicely designed community is popular for its many amenities including several play areas, tennis courts, a fitness center, and a large community pool with a clubhouse area.
Stoneybrook West
Stony Brook West in Winter Garden is a quiet community that offers extra security with a gated entrance. Within the gates, you'll find single-family properties as well as multifamily condos and townhomes. Community amenities of Stony Brook West include tennis courts, if golf course, play structures, and a community pool.
Oakland Park
Oakland Park is one of Winter Garden's most notable residential neighborhoods with charming tree-lined streets and several great amenities. This is one of Winter Park's most desirable neighborhoods for young families.
For more information about the communities of Winter Garden and what it is like to live in these communities please take time to check out our Winter Garden communities page.
Winter Garden Cost of Living
The cost of living in any area changes from time to time. As of 2023, the cost of living index for Winter Garden is 5.5% higher than the national average. The median home price of Winter Garden is about $360,000 which is higher than the Florida average of $248,700 but still very affordable as compared to other luxury communities around the country. The Economic Policy Institute reports that an average family of four would need to have an income of around $84,927 to live comfortably in the town of Winter Garden.
In 2023, the average cost of daily living essentials is $3.56 for a gallon of gas, $204 per month for utilities, $73 a month for Internet, $4.58 for a gallon of milk, and $3.58 for a loaf of bread.
Notable Spots in Winter Garden
Winter Garden has one of the best downtown areas and is desirable for its great shopping and amazing restaurants. The small town packs a lot within its charming space.
Mooncricket Grill
If you're a fan of a good burger, then you will want to check out the Mooncricket Grill at 14 West Plant St. The Mooncricket Grill is in the most charming vintage grocery store setting and is said to be the best place in the Orlando area to get one of America's favorite comfort foods.
Newton Park
One of the biggest draws to living in Florida is being near the water. Winter Garden does not disappoint with several small community lakes to enjoy. A public space that is popular for enjoying the water in Winter Garden is Newton Park. The park is home to a fishing pier and picnic pavilion right on the lake. It is located at 31 W. Garden Ave.
Shopping
Winter Garden has some of the best shopping in the Orlando area. Not just those who live in Winter Garden, but those who live in the surrounding areas come to Winter Garden just for the great shopping opportunities. Some of the most popular spots to enjoy some retail therapy include the Winter Garden Village and the Winter Garden Regional Shopping Center.
This is just a small snapshot of the town of Winter Garden and why so many people have chosen to settle in this Orlando suburb. If you are considering a move to the Orlando area and have more questions about Winter Garden please contact me. I am highly knowledgeable in all Winter Garden real estate and I'm here to help you find the best area of Winter Garden with a home that meets your personal search criteria.
Contact me anytime to get started on your home search and for all your Winter Garden real estate needs.