How to Stage Your Winter Garden Home Like a Pro
Posted by Hector Leon on Monday, August 24, 2020 at 2:22 PM
By Hector Leon / August 24, 2020
Comment
Have you ever wondered what exactly professional home staging is? Think of it as the art of arranging furniture and decor to help buyers imagine what it would feel like to live in your home, without the added personal finishes that make the home feel too much like your personal space. Whether you are planning to stage the home you already live in to sell it, or bringing furniture to a vacant property, when it comes to professional home staging, a big impact will be made on your home sale.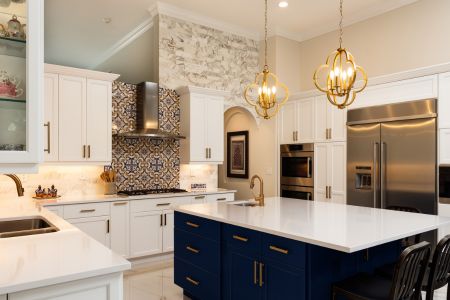 Continue to read to find the 5 essential steps to staging your Winter Garden, Florida home.
Professional Home Staging Pays Off
In Winter Garden, Florida, professional home staging results in an influx of buyer walk-throughs of your house, meaning a shorter time on the market and money in your pocket. Buyers who visit a staged home are far more likely to make an offer. For many home sellers spending thousands on staging isn't always practical or needed. Continue to read to learn how you can reap all the benefits of staging without losing most of your bank account in the process.
Do It Yourself Staging Tips Declutter
Store personal items away for safe keeping and out of eyesight to depersonalize and add additional space to your house. This can include children's toys, photos of the family, unnecessary bathroom items, and/or countertop appliances in the kitchen.
Deep Clean
Clean your house from top to bottom. Consider washing walls, baseboards, windows, and floors. Put aside non-seasonal decor, or unused indoor and outdoor furniture to add the illusion of a larger space within your home. Clean up your yard—trim the grass and hedges, replant fresh flowers and bushes for added curb appeal, and consider repainting your mailbox to freshen up.
Focus on the Front of the Home
Keep the front of your home neat—clean your front door well and freshen it up with a new coat of paint, perhaps a lively color that adds contrast to the color of your house. Remove personal effects from the entryway and living area. The goal is to allow buyers to imagine a space for their things as if the home were their own.
Repaint
Consider repainting the interior of your house to brighten and improve the rooms. This is an easy DIY project, especially if time is on your hands. We suggest light and neutral colors that match well with any furnishings and furniture. These lighter color palettes also give the optical illusion of a larger room, adding a higher chance of appeasing buyer appeal.
Add Professional Photos of Your House
For reference, check out pre-existing photos of staged homes online for design ideas. Putting together a room that is comfortable but not crowded is a simple task. Identify each room's focal point to draw attention there while keeping the rest of the room as simple as possible.
Professional Photos of Your House is the Finishing Job
The best redecorating job in the world won't do all the work in the world if the photos of your house on the market are dark, blurry, or poorly composed. Ensure the photos taken are uploaded properly and crystal clear. If you are working with a Winter Garden real estate agent, take advantage of the professional photography that may be part of a comprehensive listing package.
Read to find out what your Winter Garden home is worth? Give us a call at any time.