Is Renting or Buying Better in Winter Garden Florida?
Posted by Hector Leon on Monday, August 24, 2020 at 2:22 PM
By Hector Leon / August 24, 2020
Comment
If you are looking to relocate your family to Winter Garden, Florida, there may come a time when you ask yourself if you should rent or buy a home in Winter Garden. In this post, we will chalk up the pros and cons of renting vs buying in the Winter Garden metro.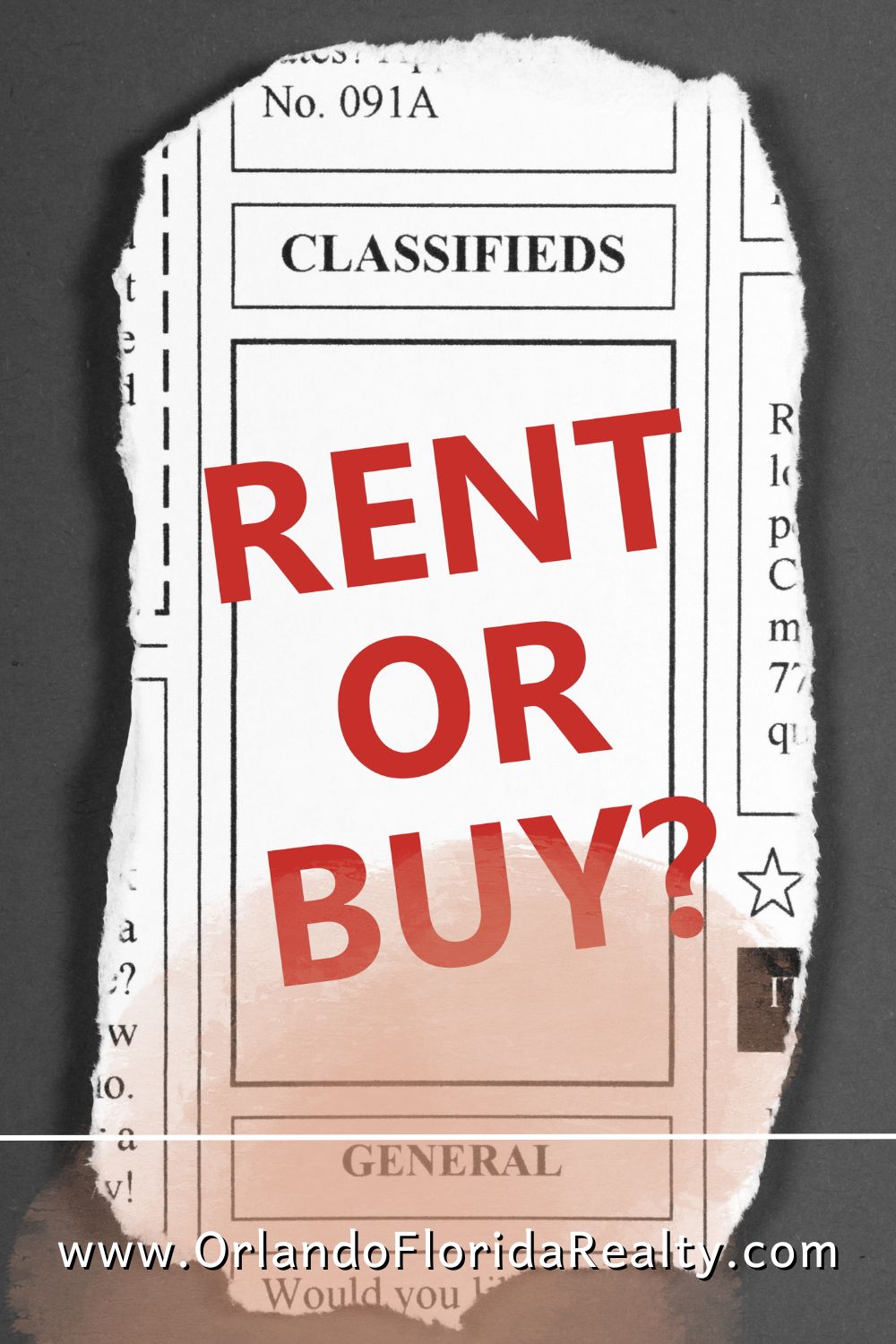 Renting Vs Buying in Winter Garden, Florida
To begin, if renting is the route you wish to take when relocating to Winter Garden, you may be shocked to find that you won't get much help from any real estate agents, as Winter Garden rentals aren't listed through the MLS. Almost all Winter Garden housing rentals are listed on rental platforms, which is where you will want to start. If you aren't sure which of the two options—renting or buying in Winter Garden—is right for you, going with a short-term rental until you can decide if buying a home is the right choice for you is a great option.
You can expand your search for this to short-term/vacation rental agencies, such as VRBO and AirBnB. Something to keep in mind if you choose to go this route is that nearly every AirBnB tenant or landlord can be negotiable on their timeline. If you need to have a place to stay for a few months, contact the landlord directly to see if you can negotiate more favorable terms. All your extra belongings can be put in storage while you have the freedom to find the best space for you.
Pros of Buying in Winter Garden
Equity can be built through an accessible means through home equity products. You don't have a landlord to answer to about making changes to your property. There may be possible added tax benefits—I.e. if you work from home and have a room in your house that is used as an "office," this might be added to your tax benefits. Choosing to purchase your home in Winter Garden leaves elbow room for upgrading your home to your taste, making for a fun project.
Cons to Buying in Winter Garden
Buying a home will require substantial money and extensive paperwork upfront. If home values decline in the area you choose to buy in, you could lose substantial money. There can be added expenses beyond mortgage payments you may have to worry about. Many housing markets are facing rising home prices and low inventory, making finding your dream home like looking for a needle in a haystack. You will be responsible financially for repairs and remodeling if the HOA in your chosen neighborhood doesn't provide financial aid first.
Pros of Renting in Winter Garden
There are fewer upfront costs and paperwork when renting a home in Winter Garden. You have the added freedom of being more mobile. You are not financially obligated for maintenance repairs or fixing anything that is broken. When renting, there is no need to worry about falling home values. Renting will build your credit if your landlord reports rent payments to the credit bureaus. You are not financially responsible for paying property tax bills.
Cons of Renting in Winter Garden
When it comes to staying long-term in a rental, you may find that your landlord has raised the rent on you. If the property you are renting is sold by the landlord, you may have to relocate on short notice. When renting, you aren't building any equity, your landlord is. When it comes to competitive real estate markets for rentals, you might find that there are limited vacancies, making it difficult to find the perfect spot for you and your family. There are no added tax benefits to renting. You will have less freedom and elbow room to make personal choices about the decoration of your rental, such as paint colors and appliances.
Bottom Line
Deciding between renting and buying a home is a personal choice. If you haven't determined which is the best, it might be helpful to speak with one of our agents to help you weigh your options to make an informed decision.