Possibilities of Purchasing a Winter Garden Home When You Have Student Debt
Posted by Hector Leon on Thursday, November 16, 2023 at 5:26:11 PM
By Hector Leon / November 16, 2023
Comment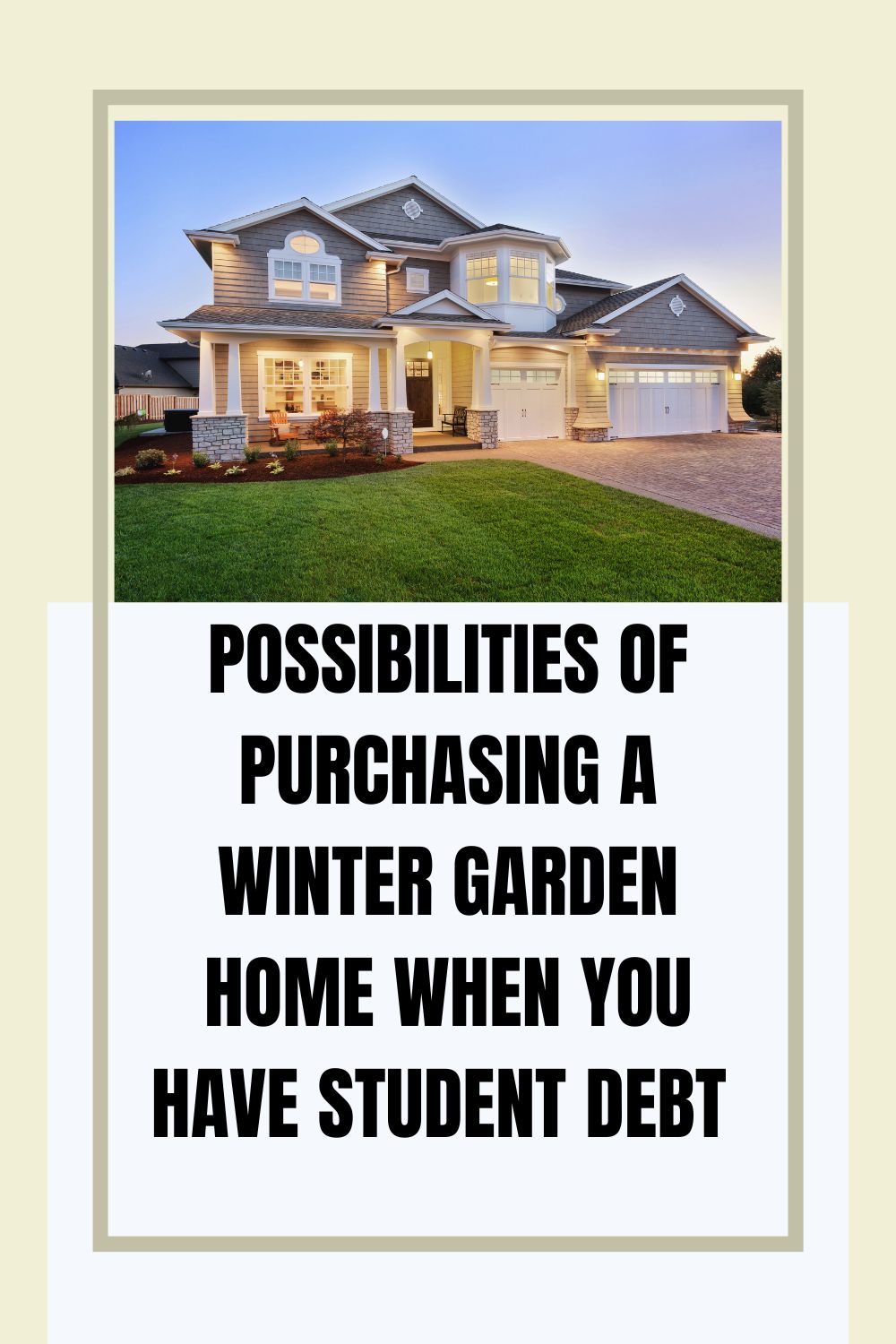 There have been many financial challenges that faced Winter Garden homebuyers in the last year or two. One financial obstacle that some younger homebuyers run into is carrying student loans while hoping to purchase a home. It is not uncommon to feel like a student loan is holding you back from large purchases. Whether you should take out a mortgage while still paying student loans depends upon your personal financial situation.
Is a Winter Garden buyer with student debt able to secure a mortgage?
If you are considering the purchase of a home in Winter Garden but are concerned about your student loans there is good news. It is not uncommon for homebuyers to have between $30,000 and $100,000 of student loan debt and still be able to qualify for a mortgage loan. Lenders do approve borrowers that have student loan debt on a daily basis.
Student loan debt is not completely ignored when you apply for a mortgage on a home purchase it is looked at as a total debt obligation or part of your debt-to-income ratio. It is also used to help a lender get a better insight into your credit profile and in some cases could be a beneficial attribute of your personal finances.
A large percentage of mortgage loan applicants carry other debts such as credit card payments and car loans. A student debt loan is looked at just the same as these other common payments for living expenses. If you have student loan payments that are deferred it is good to know and these payments will still be counted as part of your debts. It is always good when applying for a loan to talk about how these required payments can have an impact.
The biggest impacting factors of purchasing a home with student loan debt
Debt to income ratio
Every borrower will have their debt-to-income ratio measured when applying for a mortgage loan. Even someone who has no other outstanding loans or debt will be asked to provide proof. The debt-to-income ratio is the percentage of monthly obligation payments you make to other loans compared to the amount of money you bring in every month.
Ideally, a lender wants to see a borrower with a debt-to-income ratio or DTI of 36% or less. This helps to show the lender that you have plenty of income beyond your financial obligations to help make your mortgage payments. If you are unsure of what your current DTI is you can search for a DTI calculator in your web browser and calculate this on your own.
The higher your debt-to-income ratio percentage the more difficult it can become to qualify for a loan or to receive the lowest interest rate possible.
Credit score
A credit score is always a big determining factor in your ability to secure a mortgage loan as well as the interest payment that a lender will want from you. The nice thing about paying a student loan responsibly on time is that it can boost your credit score and help you to receive a better interest rate on a loan as long as you're DTI is within an acceptable range.
Amount in savings
The amount that you have in your bank account at the time of applying for a mortgage loan will also be helpful. The amount of liquid assets you have helps to show that you are able to make a good down payment on the purchase of a Winter Garden property. The larger the down payment you are able to make the better loan terms will be offered. A buyer who can make a larger down payment and easily cover their closing costs for a loan is seen as less of a risk.
A few helpful tips for buying a home with student debt
If you are considering purchasing a Winter Garden home while still carrying student debt it is always good to go over your finances first to make sure that you can comfortably afford a home payment on top of the payments you are already making for other obligations.
It is a great idea to talk with a few lenders and get prequalified for a mortgage loan to know exactly how much your student debt will affect your buying power and to help you determine if buying a home will still be financially comfortable and healthy for you personally.
If you are a first-time home buyer it could be worth it to look into the possibility of first-time buyer assistance programs for Florida State. Some of these come in the form of down payment assistance and some come in the form of special loan programs. It's always worth asking a lender if they have anything available to you as a first-time buyer to help you more easily afford a Winter Garden home purchase.
When you are ready to purchase a home in Winter Garden, I am here to help. For more information about Winter Garden Real Estate please take a moment to browse our Winter Garden communities and home listings. If you would like more information about purchasing a Winter Garden home contact me anytime. I am highly knowledgeable in all greater Orlando area real estate and can help you find a home you will love.