When is the Best Time to Sell a House in Winter Garden Florida
Posted by Hector Leon on Monday, August 24, 2020 at 2:22 PM
By Hector Leon / August 24, 2020
Comment
Determining the optimal time to list your property for sale in Winter Garden, Florida, can be influenced by various factors. Your selling objectives, the specific neighborhood you reside in, and the overall market trends in Winter Garden play a crucial role in making this decision.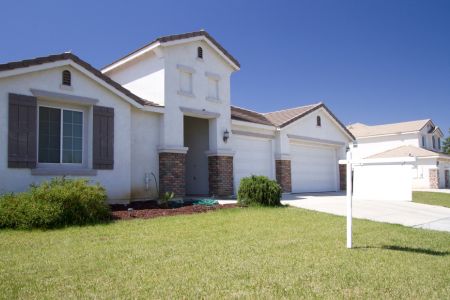 Winter Garden's real estate market is currently vibrant and dynamic. The disparity between the best and worst months for selling a house is not substantial.
To provide you with a more specific idea, we've analyzed historical real estate transaction data for Winter Garden and surrounding areas. Here's an overview of the best times to sell your home in Winter Garden and the potential benefits. Keep in mind that your selling results may vary depending on your local market conditions and other factors.
Best Time to Sell in Winter Garden:
If you're looking to achieve a higher selling price: August
If you want a quicker sale: February
Please note that these recommendations are based on historical sales data, spanning from 2013 - 2023. For a more accurate assessment of the best time to sell your Winter Garden home, please contact us.
Key Trends in Winter Garden's Real Estate Market:
Winter Garden, located in the Sunshine State, boasts 237 days of sunshine, attractive weather, and stunning coastlines, making it a highly desirable place to live.
Here are some key trends in Winter Garden's real estate market:
Median home price in Winter Garden: $635,000
Average days on the market (DOM) in Winter Garden: 34 Days
When is the Best Time to Sell a House in Winter Garden, Florida?
The ideal time to sell a house in Winter Garden depends on your specific goals. You might prioritize a quicker sale or aim for a higher selling price, and these objectives can determine the best month to list your property.
In Winter Garden, you can expect a relatively swift selling process, regardless of when you decide to list your home. To navigate the market successfully, it's essential to stay informed about local trends and consider professional advice from experienced agents like The Leon Collection.
As Winter Garden continues to attract new residents and experience a robust real estate market, the timing of your sale can make a significant difference in both your selling price and the speed of the transaction.
Insider Tips to Enhance Your Home's Appeal in Winter Garden's Market:
Whether you're selling in Winter Garden's competitive real estate market or any other season, here are some insider tips from experienced agents that can help you secure a faster sale or achieve top dollar for your home:
Highlight Outdoor Spaces: Consider adding a backyard fire pit or emphasizing your home's outdoor amenities, as outdoor living spaces are highly valued in Winter Garden.

Invest in Hurricane Protection: Installing hurricane glass or shutters can provide added peace of mind for potential buyers, especially in a region prone to storms.

Roof Inspection: Check the condition of your roof, as homes with roofs with less than five years of life may require replacement, which can be a sticking point for buyers.

Emphasize Proximity to Universities: If your home is near a university, promote its walking distance as it can be a significant selling point for prospective faculty, staff, or students.

Create a Home Office Area: Even if you don't have a dedicated home office, stage an area that can serve as one. A well-presented workspace can resonate with remote workers.
Need a Fast Sale and Closing in Winter Garden?
If you require a swift home sale and closing in Winter Garden or are hesitant to undertake necessary repairs, consider contacting The Leon Collection for our proven real estate sales strategy.
Common Seller Mistakes in Winter Garden:
One common mistake sellers in Winter Garden should avoid is neglecting to address roofing issues. Ensuring your roof is in good condition can prevent complications during the selling process.
Additionally, presenting your home in its best light is crucial. Buyers in Winter Garden, like elsewhere, appreciate well-maintained and staged homes, so investing in presentation can yield positive results.
Are More People Moving Into or Out of Winter Garden?
Winter Garden continues to attract a steady influx of new residents, making it an appealing destination for those seeking a vibrant community with desirable amenities and a thriving real estate market. The city's popularity stems from its attractive lifestyle, favorable cost of living, and the absence of personal income tax.
The Leon Collection in Winter Garden, Florida:
For those seeking real estate services in Winter Garden, look no further than The Leon Collection. Our team specializes in serving the Winter Garden area and can provide you with expert guidance throughout your home-selling journey.