Why Winter Garden Has Been Named One of Florida's Best Places to Live
Posted by Hector Leon on Friday, October 27, 2023 at 12:50:26 AM
By Hector Leon / October 27, 2023
Comment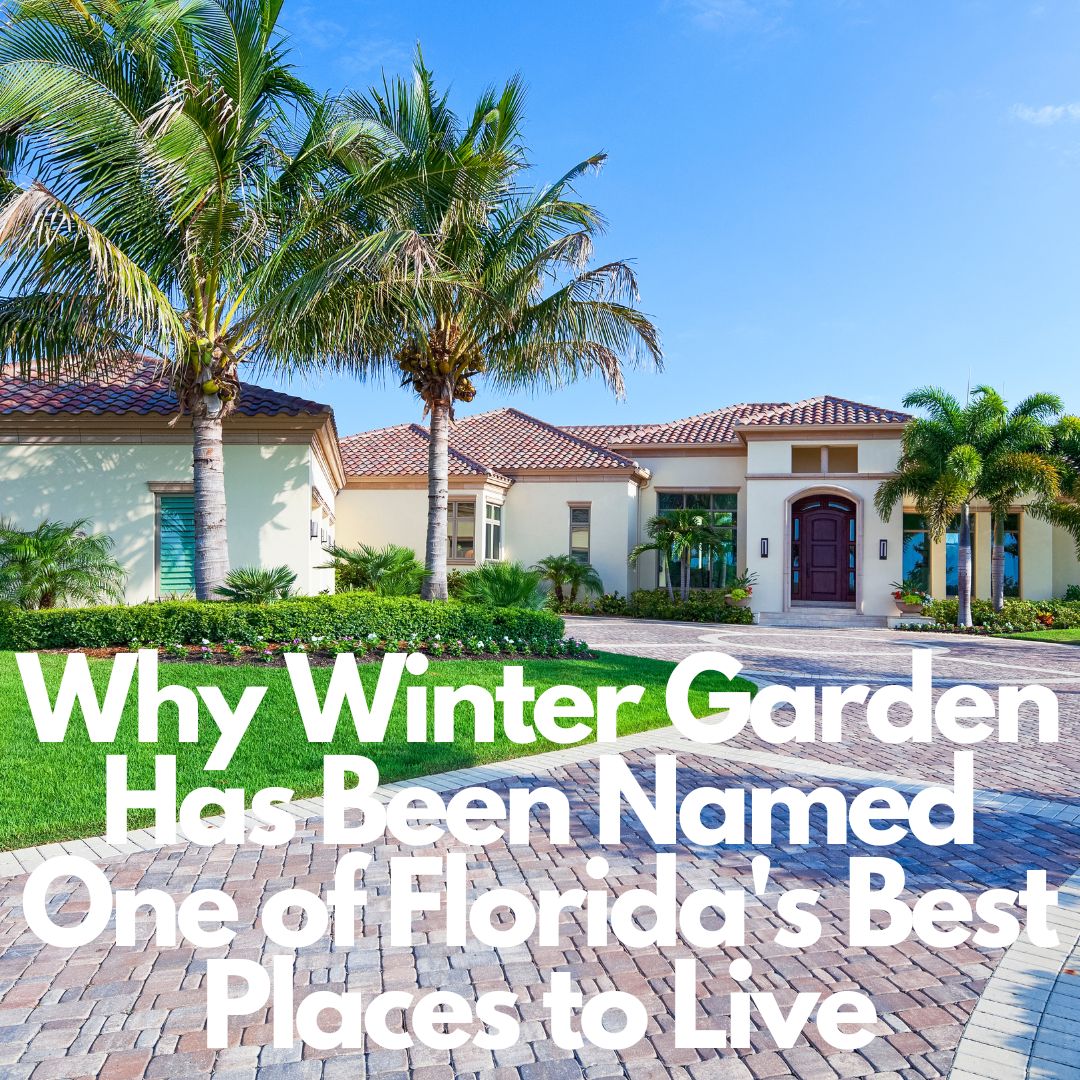 For many recent years, the city of Winter Garden has made several lists about being one of the best places to live. Once a dying citrus grove on the brink of desertion, this thriving charming small town is where everyone in the Orlando area wants to be, here's why.
Orlando Magazine Named Winter Garden One of the 10 Great Places to Live in Orlando in 2023
In the July 2023 issue of Orlando Magazine is an article entitled "10 Great Places to Live in Orlando in 2023." While Winter Garden is not technically in Orlando it is part of the greater Orlando area and was deemed as one of Orlando's best neighborhoods by Orlando Magazine this summer.
The magazine describes Winter Garden as having beginnings in agriculture along the shores of Lake Apopka. The lake was lucrative for fishing and the citrus groves brought in significant income for area farmers. But then the lake became polluted killing off the fish and a huge freeze severely damaged citrus crops. Winter Garden was on the brink of going under.
A small group of Winter Garden residents was not about to let that happen. They came together to save Winter Garden. Efforts began with saving the historic Edgewater Hotel which now operates as a bed and breakfast. They saved the hotel and moved on to restaurants and the two train depots. After that museums opened up. Then the Garden Theater came back to life. Slowly Winter Garden became a destination for businesses to come and Winter Garden became an ideal small-town destination.
Winter Garden earned a spot on the National Register of Historic Places in 1996 and the West Orange Trail forged a path through town. As people used the trail they saw the town and the empty storefronts and more businesses set up shop. Today Winter Garden is a charming downtown hub where you can barely find enough space to walk through the streets on a summer weekend. It is a mix of historic architectural charm and thriving local and larger stores and restaurants. The Farmer's Market is always a huge draw and is also listed as one of the best in the state. Centennial Plaza now serves as one of the most charming places to hang out.
Orlando Magazine placed Winter Garden on their list because it is now a popular and desirable place to be in the greater Orlando area.
No. 10 on Money Magazine's Best Places to Live in the United States
A handful of years ago Money Magazine named Winter Garden Florida the 10th best place to live in the United States in 2019. And it states its reasoning as having one of the best climates with 236 sunny days a year.
Money Magazine goes on to note how Winter Garden has seen significant job growth in the past decade and has grown in its business opportunity and community. They note that Winter Garden has a higher average income than the state average that was reported in 2017. They also, like Orlando magazine, mentioned that Winter Garden's historic downtown area is one of the most charming spots in greater Orlando. With a fun old-timey theater and amazing restaurants, shopping, and cafés. This national publication can't help but mention the proximity to the tourist hotspots of the theme parks which are only 25 minutes away.
Niche.com Ratings
Every year the website niche.com ranks and rates different locations around the country on several best-of lists. Their mission is to help people get a good insight into different cities and neighborhoods around the country to help them make a decision on relocating to a new area. niche.com has several rankings for the town of Winter Garden for 2023.
The website breaks their ratings into three major categories: a national level, a state level, and a greater Orlando area level. Winter Garden has made the top end of several ranking lists a tniche.com. One of the highest rankings is number six on the Most Diverse Suburbs in the Orlando Area list. It comes in at number 17 on the places with the Best Public Schools in the Orlando area. Niche ranks it as number 85 out of almost 400 on the list of Best Suburbs to Live in Florida. You will find that every listed Winter Garden is on, ranks at the top end or in the middle.
It is clear to see a why moving to Winter Garden is a smart choice. If you would like help finding your perfect home in Winter Garden please contact me. I'm here to make or move to Winter Garden as stress-free as possible. Contact me anytime for all greater Orlando area real estate.